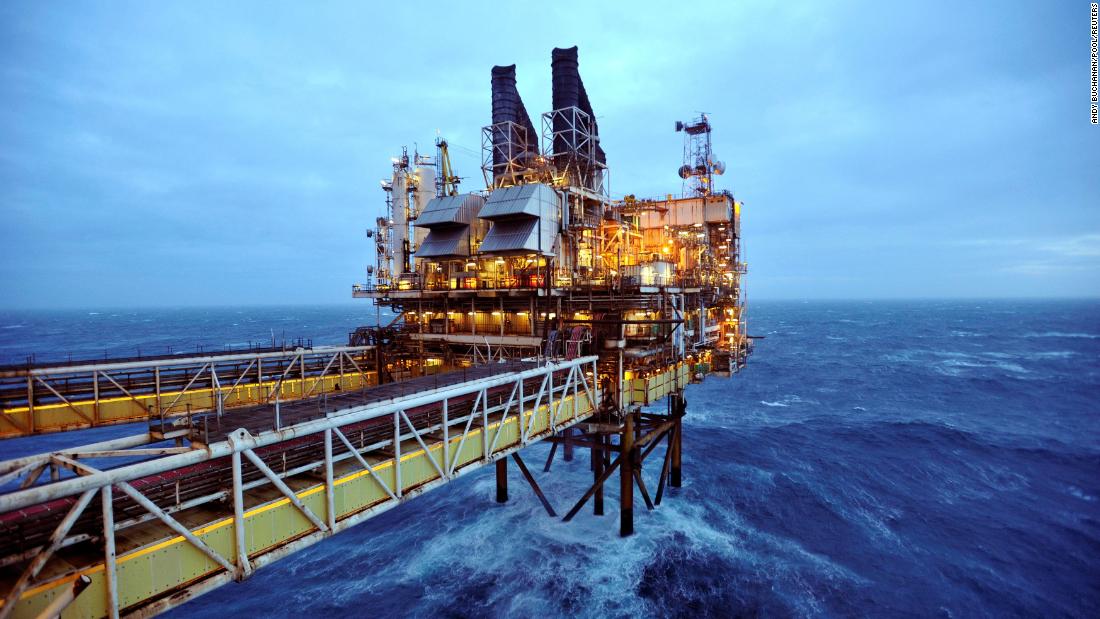 Pressure is mounting on the UK government to slap a temporary tax on the earnings of the country's largest oil firms to assist families cope with rising energy costs.
BP (BP) reported earnings on Tuesday, showing a nearly $12.9 billion yearly profit. A "momentous" year for Shell (RDSA) resulted in a profit of $19.3 billion disclosed last week.
Profits at both firms have been bolstered by a dramatic increase in oil and natural gas prices since the outbreak began. Profits so high that they have been able to increase their investments in low-carbon and renewable energy projects while simultaneously paying out billions of dollars in dividends and stock buybacks to investors.
Last year, BP and Shell repurchased shares for $7.7 billion, and the good news for investors appears to be continuing.
BP said it planned to be able to provide $4 billion in annual share buybacks, while Shell announced plans to return $8.5 billion to shareholders in the first half of 2022, including the profits from the sale of its Permian Basin holdings in the United States last year.
A 54 percent increase in energy costs for most UK households in April is expected to create a cost-of-living crisis that the Bank of England has predicted will lead to the largest decrease in disposable incomes in decades.
For weeks, anti-poverty activists and opposition politicians have urged the government of Prime Minister Boris Johnson to impose a one-time tax on oil and gas companies in order to fund a reduction in the sales tax on energy bills and financial assistance for the poorest households, who are already struggling with inflation that is at its highest point in 30 years.
Last week, Chancellor Rishi Sunak attempted to lessen the impact of rising gas and electricity costs by spreading the cost over several years instead of just one or two. Another benefit revealed by the finance minister was a reduction in local taxes of £150 ($204) for around 20 million homes in the UK.
Despite the efforts, most homeowners will still be paying hundreds of pounds extra to heat and light their homes. According to the Joseph Rowntree Foundation, some low-income families will see their annual energy bills soar to as much as £2,326 ($3,152) as of April, while the Resolution Foundation predicts that the number of households experiencing "fuel stress," or spending more than 10% of their household budget on energy, will rise to 5 million by then.
Families are now more concerned than ever about the Chancellor's energy policies, Labour Party spokesman Rachel Reeves tweeted Tuesday. "Labour's plan for a one-off windfall tax on oil and gas producers to lower bills is due."
According to Reeves, the corporate tax rate should be raised by ten percentage points for a year. For a year, the increased funds would be used to remove the 5% energy sales tax. Energy subsidies for the poorest households would be increased to £400 ($545) per year from £140 ($190).
In the past, British governments of both parties have utilised windfall taxes, but there is no hint that Johnson and Sunak will adopt the Labour Party idea.
UK oil and gas firms including Shell and BP have warned that a windfall tax will harm the industry and make consumers more vulnerable to global supply problems.###