Packaging robots can perform a variety of functions, including handling materials, moving or packing things, sealing and labelling, and more.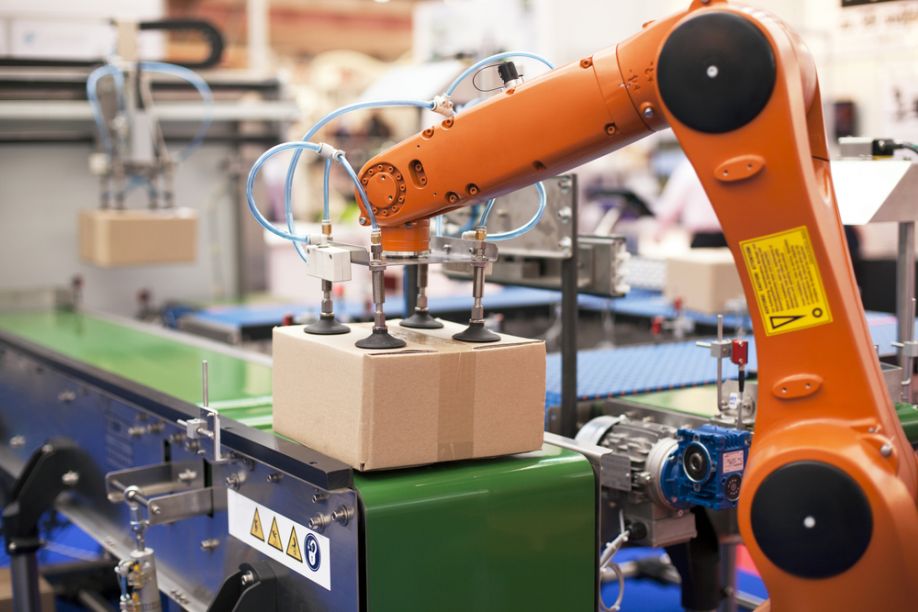 Packaging robots have numerous advantages in a wide range of industrial operations. Automated packaging robots deliver the speed, accuracy and productivity that robotic automation is recognised for, as well as reasonably fast return on investment (ROI) when installed correctly.
Robots can perform many different tasks depending on the end of arm tooling (EOAT) that they are using at the time performing the task. In most cases, packing robots are used to open product packaging and place contents inside it. They can also move products and palletize them, seal them, code them, and label them. In fact, a packaging robot can be used to automate virtually any procedure that involves the movement or packing of goods.
These robots are employed in a broad variety of industries, including manufacturing. However, they are most frequently employed in situations where products must be packaged consistently, accurately, and with high quality in order to maintain product consistency and quality. Packaging robots are also widely used in the industrial sector to speed up cycle times and increase output, and the food and beverage industry also employs packaging robots for similar reasons.
In the packaging sector, there are four types of robots that are most typically used:
SCARA robots
A popular application for these types of robots is assembly applications, as well as packaging and palletizing.
Despite the fact that SCARA robots are fast and precise, they require a dedicated controller and are only capable of working on planar surfaces.
Delta robots
These types of robots are often employed in the packaging sector for pick-and-place activities, but they can also be utilised for other tasks such as product moving, 3D printing, and assembly.
Among the many advantages of delta robots are their range of mobility and their ability to work precisely while moving at a high rate. Although they are simple to operate, they require the use of a specialised controller to be effective.
Cartesian robots
Loading and unloading, assembly, and sealant application are all popular applications for these types of robots.
However, while Cartesian robots are accurate, sturdy, and simple to operate, they are difficult to assemble and require a huge amount of space in which to function.
Articulated robots
Typically, these types of robots are employed in the welding and cutting industries as well as in the packing and assembly industries.
Articulated robots are capable of working at high speeds and taking up little floor area, yet their programming is typically complex and they require a dedicated controller to function properly.
Overview of the Market
However, despite its many difficulties, the packaging industry is being supported by robotics. It's easy to see how the packaging robot market may reach From 2021 to 2028, the global packaging robot market is predicted to increase at a CAGR of 8.8 percent, from USD 2.49 billion in 2020 to USD 4.52 billion in 2028, given the efficiency of these robotics use cases. Automation is essential to the survival of packaging plants.
Inevitably, the pandemic has expedited the trend toward automation. Robotics in COVID have proven their worth and will undoubtedly witness record adoption rates in the future.
The Advantages of Using Packaging Robots
Packaging robots improve the speed, precision, and productivity of material handling processes, resulting in a tangible and long-lasting improvement in total production quality and efficiency. The majority of enterprises who adopt packaging robots experience a significant increase in throughput since the speed of production is not hampered by the speed with which manual processes can package, transfer, and/or label products.
Furthermore, packaging robots help to streamline the manufacturing process. They have the ability to lift more objects at the same time, have significantly higher uptimes than manual labour, and help to reduce labour costs. Automation allows packaging robots to accomplish more packaging jobs at a lower cost and with more consistency than manual labour.
Packaging robots are becoming increasingly used in a wide range of industries, from the medical profession to industrial manufacturing, and they are providing significant benefits to manufacturers' bottom lines.###