While plastics remain one of the most commonly used components in households and industries, their applications are continually evolving. This is particularly true in terms of how we manufacture and engineer plastics.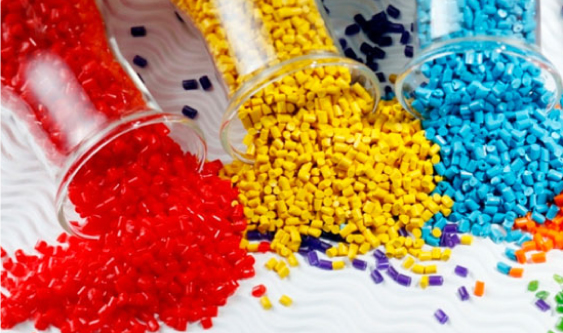 What is Plastic Compounding, and how does it work?
The process of modifying basic, raw plastic material with numerous additives to satisfy colour, property, and performance requirements is known as plastic compounding. This is accomplished by lab formulation and physical methods that combine the essential chemicals and colour to the plastic resin.
Take a look at the brief details below to obtain a better understanding of how plastic compounding works and how it helps to pave new, inventive avenues for plastics manufacturing.
Thermoplastic compounding simplifies and improves the utilisation of plastic polymers. The natural components within the plastic will behave differently as a result of the compounding process, especially when coupled with additional materials. The plastic is heated, melted, and driven forward into the barrel in a compounding extrusion machine. To mix and vary the polymer base, additives that change the characteristics of the plastics are applied along the length of the barrel. It's time to use the new plastic resins to manufacture final goods once the plastics have been melted through and mixed with the additives.
Plastic Compounding Industry Growth
The growth is expected to be fueled by increased substitution for glass, metals, wood, natural rubber, and man-made materials like concrete. Plastic is in high demand due to its numerous industrial applications and perks such as ease of moulding and capacity to make the desired shape. Plastic compounding is a multi-step process that includes selecting the additive ratio, high-speed mixing with twin-screw extruders, melt mixing, and chilling before pellet cutting and packaging.
The market for plastic compounding was valued at USD 63.1 billion in 2020 and is expected to grow at a CAGR of around 6.9  percent between 2021 and 2028. Over the projected period, the increased demand for plastic parts in the automotive industry to lower vehicle weight and extend product life is likely to enhance product demand.
The Plastic Compounding Market Report's Covered Segments
From 2016 through 2028, this research anticipates revenue and volume growth at the global, regional, and national levels, as well as an analysis of current industry trends in each of the sub-segments. Plastic compounding market research by product, application for the purposes of this study:
By Product Type
Polyethylene (PE)
Polypropylene (PP)
Thermoplastic Vulcanizates (TPV)
Thermoplastic Polyolefins (TPO)
Poly Vinyl Chloride (PVC)
Polystyrene (PS)
Polyethylene Terephthalate (PET)
Polybutylene Terephthalate (PBT)
Polyamide
Polycarbonate
Acrylonitrile Butadiene Styrene (ABS)
Others
By Application 
Automotive
Building & Construction
Electrical & Electronics
Packaging
Consumer Goods
Industrial Machinery
Medical Devices
Optical Media
Others
Read Also: Covid-19 Market Analysis of Predictive Analytics
Companies that dominate the Plastic Compounding Market
The presence of major players in the global plastic compounding market across the value chain makes it difficult for new entrants to survive in the industry. LyondellBasell, for example, is a crude oil refiner, a chemical and polymer manufacturer, a producer of gasoline blending components, and a developer and licensor of polymer manufacturing methods. Companies like LyondellBasell can sell their products at a low cost due to their presence throughout the value chain.
Solvay SA, Kraton Corporation, BASF SE, RTP Company, Saudi Basic Industries Corporation (SABIC), Chevron Phillips Chemical Company, Covestro AG, Foster Corporation, and A. Schulman are some of the other key players in the plastic compounding sector.###