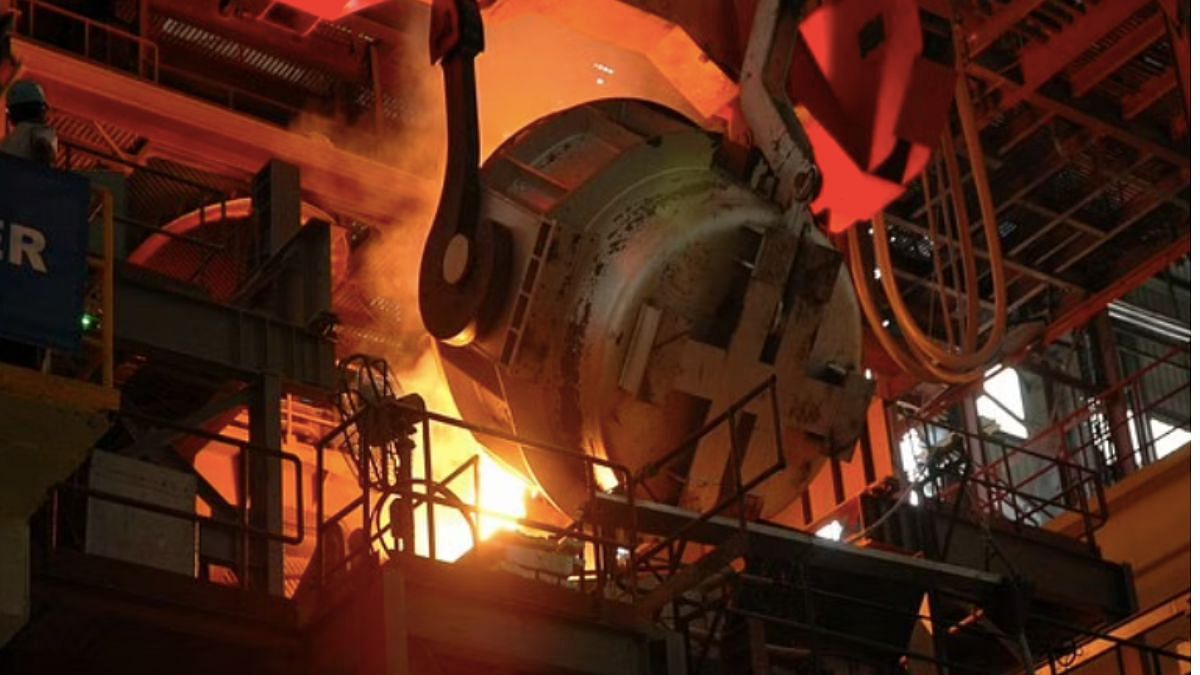 Cement is indispensable in today's society. It's utilised to construct buildings, cities, and the networks that link them. Its widespread use makes it the world's second-most-consumed good, right behind drinking water. And it generates a lot of emissions; around 8 percent of the world's total, to be precise. Because CO2 is released during the combustion of fuels used to heat the high-temperature kilns used to produce cement, and because CO2 is released during the chemical reactions that are part of the cement-making process, decarbonizing cement production is particularly difficult. Greener methods of producing high-volume materials like cement and steel will be crucial if we're going to meet climate targets and get to net zero by 2050. Emissions from cement factories are being captured and either buried or embedded in pre-cast blocks for later disposal.
University of Cambridge engineers, however, have come up with a novel solution after realising that the lime flux used in electric arc furnaces to recycle steel shares nearly the same chemical composition as the old waste cement paste that is produced when used concrete is crushed and the sand and aggregate are removed. Using the same furnaces that process recycled scrap steel, a technique may emerge that transforms building and demolition debris into recycled cement.
Some sort of shift in the wind
Lime flux is supplied to the electric arc furnace in order to purge it of contaminants and create a slag during the steel recycling process. The group collaborated with the Materials Processing Institute (MPI) to try using recycled cement rather than lime flux. The resulting slag, which floats on the surface of the molten steel during recycling, was collected and cooled to produce a powder. Next, they added gypsum and made cement moulds from the mixture. Cement might potentially be produced as a byproduct of steel recycling in electric arc furnaces fueled by renewable energy, the research argues, because analysis indicated the samples were extremely similar to ordinary Portland cement. This, in turn, offers the chance to complete supply chain loops and usher in a world with emission-free steel and cement.
The UK government has committed £6.5m (US$7.8m) to the project, which is being led by the MPI as part of its Transforming Foundation Industries challenge. Partners from Atkins, Tarmac, and Balfour Beatty will work with Cambridge researchers for two years on this initiative. MPI's electric arc furnace in Teesside will be put to use for research into the technical and economic aspects of the Cement 2 Zero project. A prototype electric arc furnace slag cooling system to convert steel slag into cement clinker will also be developed as part of this project, as will a prototype crusher for recovering cement paste from demolition trash.
As MPI CEO Chris McDonald put it, "We are delighted to be leading a project that has the potential to make a major contribution to achieve a zero-carbon society, secure and increase jobs in the UK cement and steel sectors, and challenge conventional production processes, creating high-value materials from demolition waste."
If the Cambridge Electric Cement process delivers on the promise it has shown in early laboratory trials, it could be a turning point in the journey to a zero-emissions society, according to Philippa Horton, manager of the sustainable materials-focused Use Less Group in Cambridge's Department of Engineering and co-developer of the process.
According to a statement released by the MPI, the mineral products business in the United Kingdom contributed around £16 billion to the GDP in 2018, directly employed 81,000 people, and supported an additional 3.5 million jobs. Steel recycling in the UK could grow to 11m t/y if all scrap were recycled, the report claimed, estimating that this would increase its value to £2.8bn/y. The novel method has the potential to open up new industries within the circular economy, such as providing value to construction and demolition debris, in light of projections that the worldwide market for steel recycling may triple over the next 30 years.
A crucial problem for British manufacturers and construction companies is reducing emissions from the production of cement, according to Kwasi Kwarteng, the UK's business secretary. If we succeed, it will have a profoundly positive influence on the competitiveness of companies all over the UK's supply chains.###